Intelligent Sample Transportation in Laboratories and Hospitals
Specimen transportation within facilities has been a major challenge and bottleneck for decades.
At ASP Lab Automation, we offer solutions that can be integrated with Sumetzberger's sample transportation systems to fully automate the sample transportation process.
By eliminating the need for manual sample reception, sorting, and distribution, regardless of spatial constraints, our solutions can significantly increase efficiency and reduce the burden on personnel.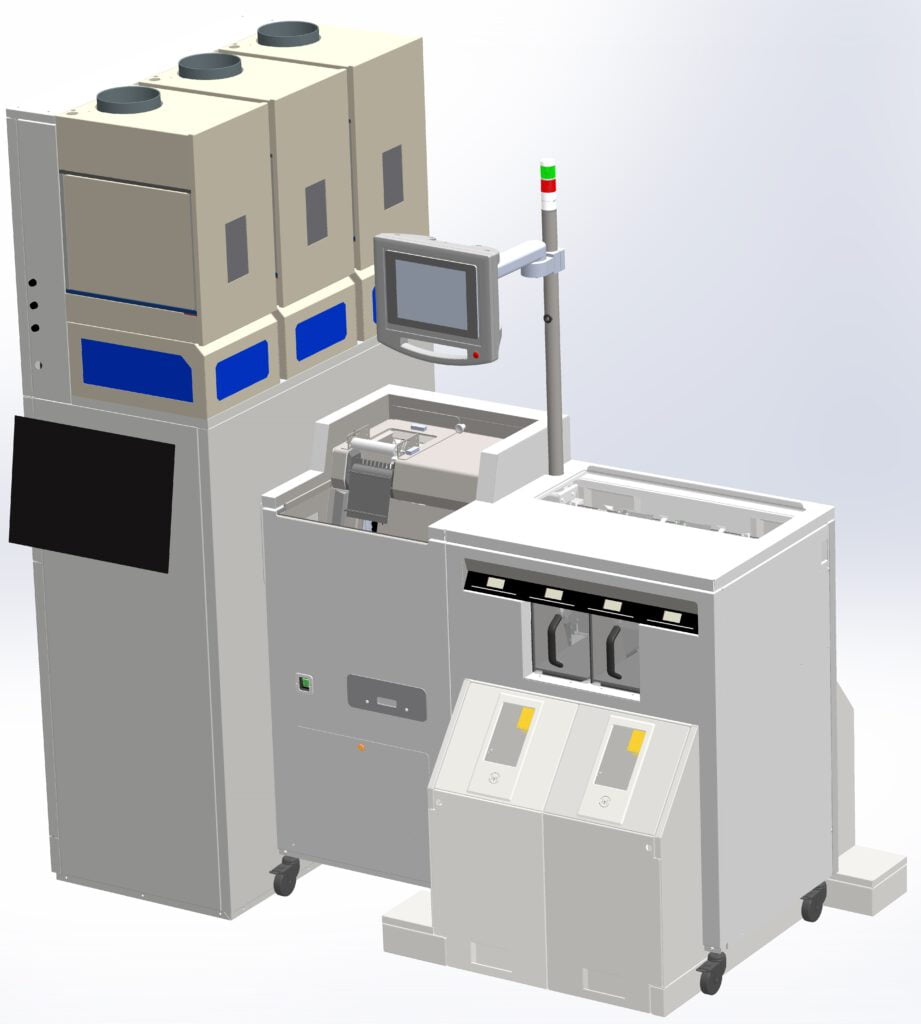 Sample transportation between stations can be a bottleneck in high-volume sample processing, especially when the facilities are spread out over different floors. Our integrated transport solutions can effectively reduce this burden on personnel.
Here are some of the advantages of our automated sample transportation solutions:
Fully automatic sample reception and distribution
Reduction in manpower for specimen transportation
Sample transportation throughout the facility, also across all floors
Complete control over all samples at all times
Our systems are designed to process thousands of samples per hour under fully automated operation. This means that it is possible to efficiently and fully automate the entire pre-analytical phase, regardless of the size of the facility and sample volume.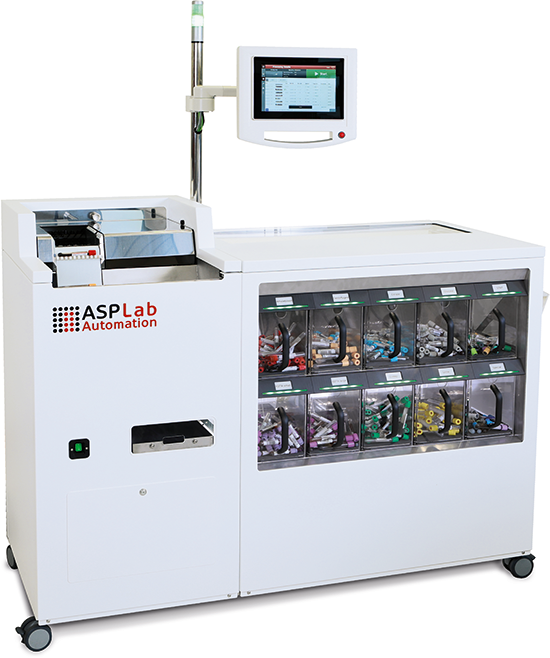 SORTPRO – THE HEART OF THE SYSTEM
Relieve your staff from distributing and sorting samples!
Our SortPro tube sorter is the heart of the system and can connect to the corresponding modules of the Sumetzberger Intelligent Specimens Transportation System. SortPro can automatically identify and sort loose samples using various parameters such as barcodes, cap colors, and tube types. It also has a unique optical recognition system that reports the identified samples with a timestamp to the computer system, documenting the arrival of the samples in the pre-analytical phase. SortPro is designed to process up to 3,600 tubes per hour.
ALS Compact

Automatic receipt and delivery of the samples to the destination
The ALS Compact is afully automated loading and unloading station. It is used when sample transportation needs to occur before identification and sorting by the SortPro. Up to three ALS Compact can be connected to the SortPro, allowing for samples to be collected and processed automatically from three different locations. The ALS Compact can transport over 3,000 tubes per hour without any manpower required.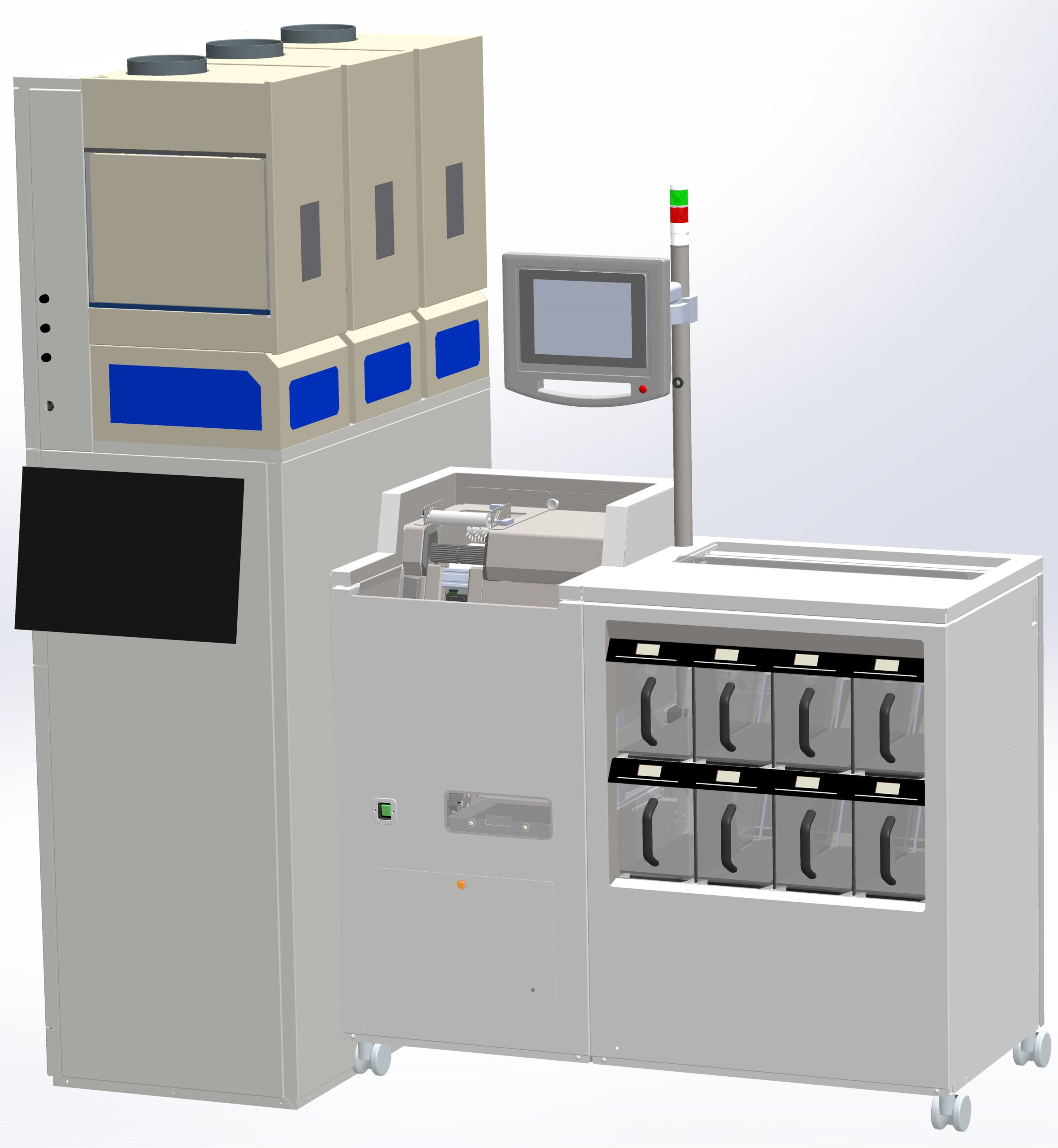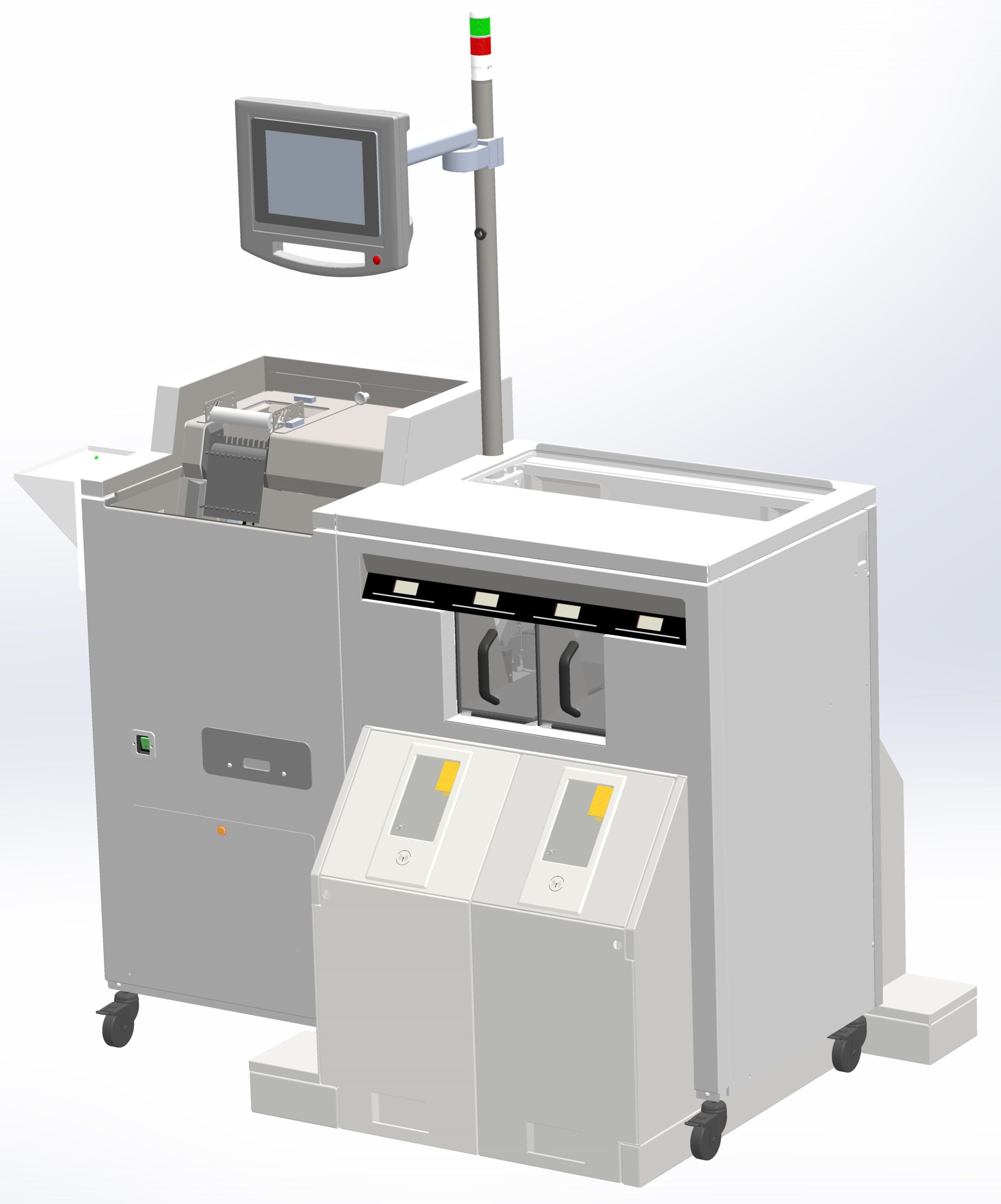 ALSR4
Fully automated shipping stations for your sample intralogistics
The ASLR4 is a fully automated sorting and shipping station that is used when samples need to be transported to various stations for further processing after identification, registration and activation in the LIS. The ASLR4 can transport samples to up to four destinations automatically. It also has two compartments for manual processing of loose samples. Sample transportation occurs automatically and without any manpower required.
All-in-One!

The next step towards contactless sample handling!
By combining all three components of our system, samples can be collected from various stations, centrally identified, registered, activated, and distributed efficiently. The entire automated process is carried out without any manual intervention. Each sample reaches its destination securely, quickly, and under complete control and traceability, regardless of spatial constraints.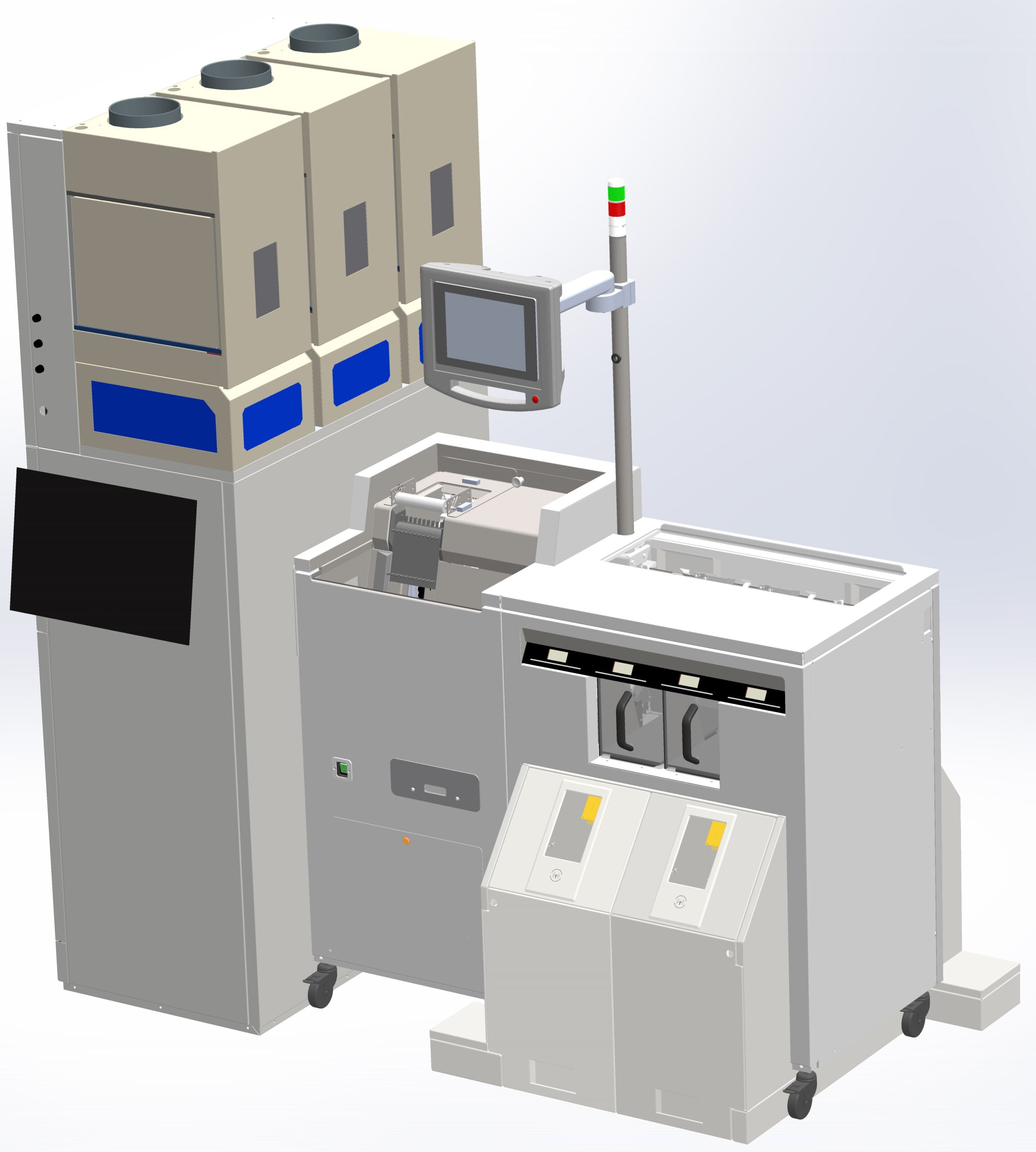 Transporting your samples within your facility has never been easier!
Visit us on YouTube to learn more.
Contact us today and download our product catalog. Don't let manual sample transportation slow you down.